Being the capital city of Tamil Nadu, Chennai has a lot of people coming in from different parts of the country. So it is quite obvious that there are a lot of situations that call for a party or celebration. Now, Chennai has quite a lot of famous places where you can party and enjoy drinks and also some more places where you can enjoy some midnight snacks. So come and let us have a good look at some of these places and areas in and around the city where you can be expected to have a gala time and enjoy yourself.
Here is a list of places to enjoy Nightlife in Chennai:
1. 10 Downing Street

A fancy British pub in the mainland of Chennai, the pub has its outlets spread across various parts of the country and is one of the best places to experience nightlife in Chennai. The several attractions include a Bollywood night, retro night, karaoke night and a ladies night to name a few. The pub offers mouth-watering delicacies and is ideal for a celebration. One just cannot miss their tequila shots and Jagermeister.
Price Range: INR 1000 onwards for two
Timings: 7 PM to 12 AM (Monday to Sunday)
2. Pasha-The Park

Located in Nungambakkam, this nightclub is one of the best in the area and is among the best places for nightlife in Chennai. This lounge is one of the oldest and the best lounges in the city. It is a really great place for late-night party goers. Having a vibrant atmosphere and interesting combinations of drinks, this place is sure to have its respective pros and cons, the con being that the place is quite expensive. But the amazing ambience makes it just worth it.
Price Range: INR 3500 onwards for two
Timings: 8 PM to 2 AM
3. Gatsby 2000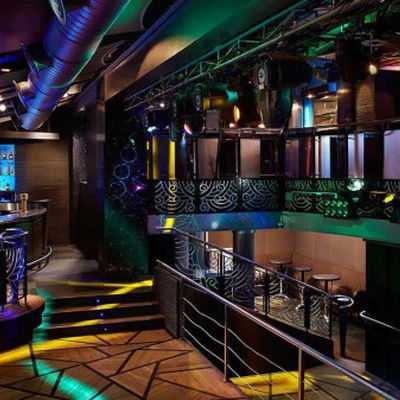 One of the busiest places of Chennai,Gatsby 2000 never fails to amaze its customers with something new every time and ensure their presence every day of the week. This place is the ITC's Irish themed property and perfectly lives up to the best of its name. The place has a good ambience, amazing décor and great music. This place is the best of Chennai nightlife. There are two residents present in the nightclub, namely DJ Rudy and Prasanth Amir who ensure that you don't stop grooving to different types of Trap and Bollywood music that is produced by them. They have amazing concoctions available such as Long Island Iced Tea and Desi vodka Martini.
Price Range: INR 2000 for singles to INR 4500 for couples.
Timings: 8 PM to 3 AM
4. The Flying Elephant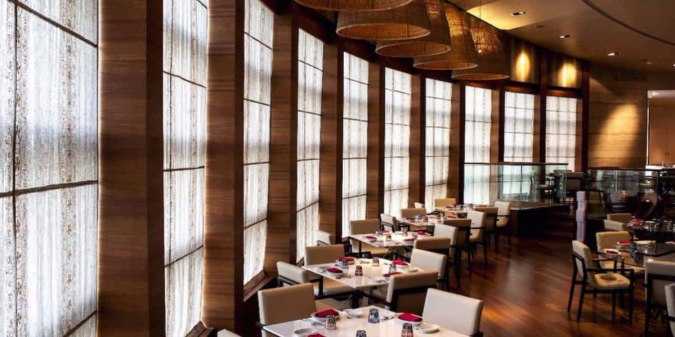 TheFlying Elephant islocated in the upscale area of Park Hyatt in Velachery and this amazing nightclub has a lot of loyal customers. The club is simply amazing and if you are visiting this place for the first time to check out their den and the living area and also the terrace area. The club is so famous that both homegrown and foreign DJ's come to perform here on a daily basis. This club has an awesome taste in music with a pinch of nostalgia with playing songs from Classic Pop to Retro Rock to name a few. They have their in house specials like Happily Ever After and Fallen Angel which you must not forget to try.
Price Range: INR 1000 to INR 2000 for couples
Timings: 7 PM to 1 AM and till 3 AM on weekends
5. The Leather Bar - The Park

One of the exclusive night clubs of the city, the club attracts a large number of people who are looking for a classy place to enjoy. Although the place is a little overpriced with the amazing ambience, a superb collection of cocktails and great foot-tapping music this place is just worth every penny spent. The interiors are also tastefully decorated with the black leather floors contrasting just as well with the suede walls. There are a lot of famous DJ's who come in for special occasions and make sure that your time is well spent in the pub.Their in-house speciality includes Cilantro Margarita and Melon Bellini.
Price range: INR 2500 for couples only
Timings: 11 AM to 4 AM
6. Blend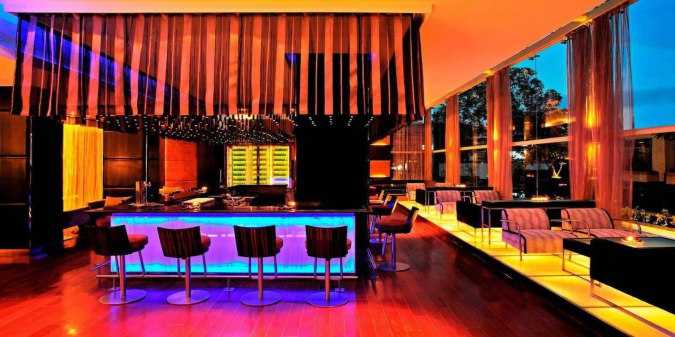 One of the coolest places in the city to have a good time in, the pub is immensely popular and attract a lot of fun-loving people and embodies nightlife in Chennai. The entire club has got an international vibe about it and is very well maintained plus the music is pretty awesome too, all making it one of the more sophisticated venues to enjoy the nightlife in Chennai. Their in-house speciality includes Classic Beer Margarita and Metropolitan.
Price range: INR 1500- 2000 cover
Timings: 5:30 PM to 11 PM
7. Bay 146 - The Savera Hotel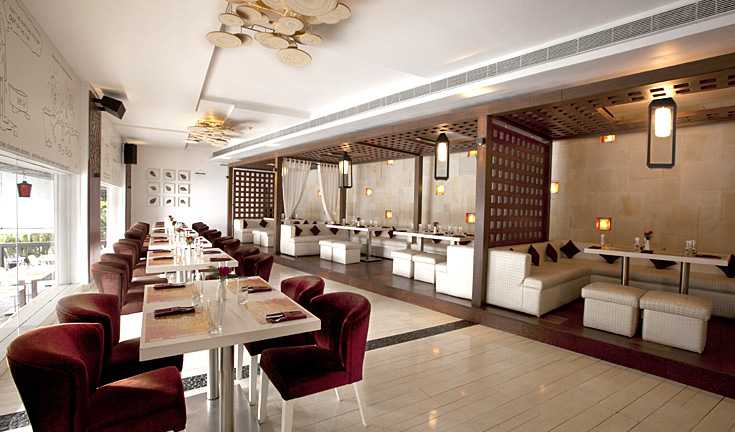 A stylish addition to Chennai's nightlife, Bay 146 is a complete package of groovy music and tasty food. With an elegant lounge inside and a huge dance floor to get your feet tapping, the pub also has outdoor seating with pool-view. The ambience is perfect for both group gatherings as well as romantic candlelight dinners.They have many running offers like happy hours, 1+1 on Wednesdays and unlimited Tuesdays. Even though it is a pub, they don't forget to focus on food. They have a good menu for starters to couple with your drinks. Masala peanuts, spicy wedges, Syrian beef fry, pork ribs, crispy squid rings and paneer tikka are a must-try. For the veggies too, they have some unique items on the menu - water chestnut cruet, khasta potato, lotus stem sambal etc. If you are tired after the monotonous week's work, Bay 146 is one perfect place to enjoy your weekend. They have bands every Friday, DJs every Saturday and stand up comedy every Sunday.
Location: The Savera Hotel, 146, RK Salai, Mylapore
Cost for two: INR 1300 (without alcohol)
Open till: 12 AM

8. The Moon And Sixpence
The Moon and Sixpence is an aesthetic place that offers fine dining and bar. Their extensive bar and the food menu has something for everyone. The interiors of this place are super appealing as it has UK inspired decor and is quite colourful as well. Along with comfy seating and a cosy ambience, you can also expect good music from live bands in there. It is usually not super crowded, so you can spend quality time with your friends or family. The place also has a pool table. It's a perfect place to enjoy good food and music in an Irish vibe.
Price Range: INR 2500 for two.
Timings: 3 p.m to 12 a.m.
9.Chipstead - Taj Coromandel
If you are a fan of luxurious settings, then Chipstead by Taj is the right place for you. It is a swanky place with fancy, elegant decor and plush interiors. The plush velvety sofas, DJ music and lounge-like ambience set the vibe at this place. It has one of the best bars in Chennai, as the liquor collection at Chipstead is quite special. Having fresh fruits, veggies and herbs in their drinks & concoctions, they are truly unique. The place is open till 3 a.m and offers quick service. The name Chipstead comes from the bungalow named alike that stood at the same place where the Taj is built today.
Price Range: INR 2500 for two.
Timing: 4 p.m to 1 a.m.
10.Copper Kitchen
Copper Kitchen is an ideal restaurant for families. It offers various cuisines such as Indian, Chinese etc. It specialises in Chettinad, Tandoor & South Indian dishes. There are elaborate buffets for lunch and dinner. Non-vegetarians can also enjoy seafood-based main courses. Barbecue (Tandoori) appetizers are well known as well. The Copper Kitchen has quite a few branches in Porur, Saligramam, Kotturpuram and Velachery.
Price Range: INR 1000 for two.
Timing: 11:30 a.m to 11:30 p.m
11.Dindigul Thalappakatti
Dindigul Thalappakatti is an absolutely iconic place that stands tall since 1957. Along with India, it has branches in the US, France, Malaysia, Dubai, Sri Lanka and more. It offers some finger-licking non-veg food that is not even excessively pricey. It is immensely well known for its authentic Non-Veg Biryanis served with salan and raita; chicken, rasam etc. There are many other dishes that are sure to please most non-veg lovers. There are many branches in Chennai located at places like Anna Nagar, T. Nagar, Velachery, Nungambakkam and more.
Price Range: INR 900 for two.
Timings: 11 a.m to 12 a.m.
12. Bazaar - All Day Diner Grand by GRT Hotels
Bazaar at the Grand by GRT is an elite place offering fine dining with multiple cuisines such as North Indian, South Indian, Asian, Continental, Chinese and more. It is located at the perfect place, right near a famous temple and various shopping places. The decor of this place is quite attractive, and so is their crockery. Comfortable seating, mild music and a cosy ambience is what you can expect from Bazaar. The hospitality at this place deserves a special mention, as it is way above average. There are meals and live counters as well. The place has an expansive menu of non-veg food & delicious desserts.
Price Range: INR 2500 for two.
Timing: 24 hours.
13. Shaack
Shaack is one of the finest night restaurants in Chennai. You can count on this place to satisfy your midnight food cravings as it is open till 4 a.m. The ambience is quite nice and the cuisines offered in here are Continental, Asian, South Indian etc. The beef dishes and tender coconut souffle are super popular for their amazing taste. The prices are reasonable and the menu has a whole lot of fast food to please everyone.
Price range: INR 900 for two.
Timings: 12 p.m to 4 a.m.
14. Blend - Taj Club House
Blend, in Taj Club House, is a modern and luxurious multi-cuisine bar. The intelligent lighting in this place shines all the way through the glass floors, walls, counters and ceilings. Its contemporary and stylish decor is a major attraction among the diners. There is live music and dance, and it is all the more happening during weekends. The martinis at Blend deserve a special mention, along with the expansive list of appetizers on the menu. Many times, Tollywood celebrities are also spotted at this place.
Price Range: INR 5000 for two.
Timing: 3 p.m to 12 a.m (3 p.m to 3 a.m on weekends).
15. Q Bar - Hilton Chennai
Q Bar is a rooftop bar in the Hilton Hotel. Being on the 10th floor, it is known for its scenic view and exclusive ambience. Their menu is quite extensive, with something in store for everyone's taste buds. There are various tandoori starters in its barbecue section, a lot of local South Indian delicacies, and gluten-free snacks as well. Q Bar is quite a happening place, that looks even more appealing during the festive season. The illuminated decor enhances the vibe of the place.
Price Range: INR 2000 for two.
Timings: 7 p.m to 12 a.m.
There are also a few take away food places where you can place an order till almost morning if you want something to eat too - after a nightout ofpartying. Some of them are:
16. Mathsya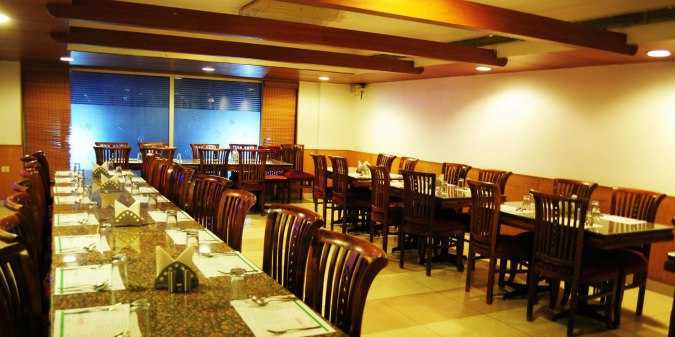 This place serves amazing South Indian dishes and is open till 2 AM at night. It is a great option for vegetarian food.
17. Delhi Highway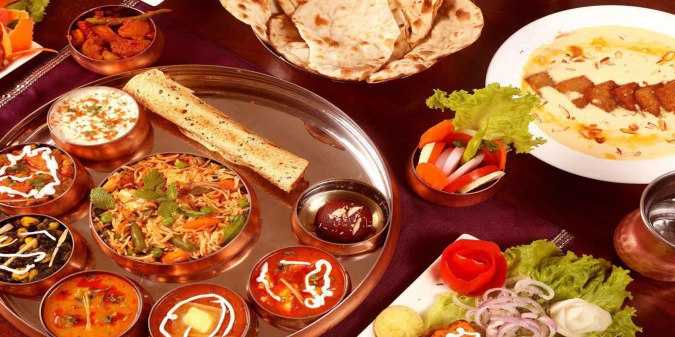 This place brews up some nice and spicy North Indian food and is open till 3 AM, offering a different side to Chennai nightlife.
18. Dawn and Dusk

As the name suggests, this place serves food throughout the day and most parts of the night, providing the perfect end after indulging in the nightlife in Chennai.
19. Rasavid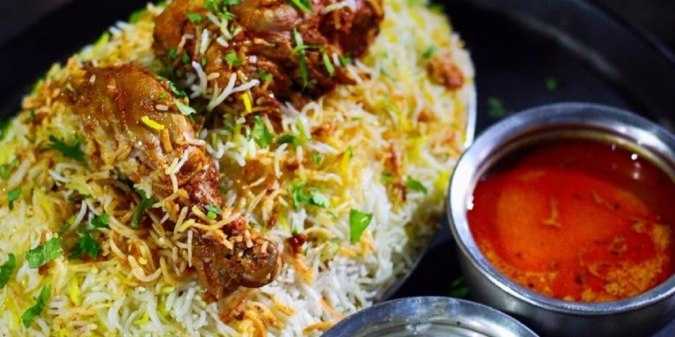 This place has some awesome Biryani and Kebabs being served up its front and takes orders till 5 AM in the morning.
20. Night Eat
Night Eat is located in Veerapandi Nagar, Choolaimedu. As the name suggests, this food place is the one-stop for all your late-night cravings. It opens in the evening and is up till early morning. They provide home delivery as well. It offers an array of fast food items such as sandwiches, rolls, panini etc. and also tandoori (barbecued) food items. There are both, veg and non-veg options in starters, curries, rice and noodles. There are desserts like ice creams, puddings, milkshakes and more. All in all, it's like a fun hangout spot for friends or a casual family outing.
Price Range: INR 650 for two.
Timing: 7 p.m to 4 a.m.
We hope that this information will be quite useful in finding your perfect place to enjoy the nightlife in Chennai. Also, some of these places admit only couples which are mentioned in the price range section. To be at these places you will need to dress appropriately too since these are some foreign-based themes and hence western wear is preferred at these places. Just be cool and enjoy your time while being there.
FAQs
Considered to be one of the first established lounges in Chennai, Pasha is considered to be the hub of Chennai's nightlife. Bring your group of friends and party till 2 am, while enjoying the ambience and the lounge seating, which is ideal for some quality unwinding time.
Which city has best night clubs? ›
Mumbai never sleeps, literally; the locals here work hard during the day and party harder at night. There are many amazing nightclubs, pubs, bars and discotheques around the city where you can enjoy good food, drinks, dance and music until the wee hours.
Where do celebrities hangout in Chennai? ›
Where do foreigners live in Chennai? ›
The other popular neighborhood for expats is the Besant Nagar area. This is a residential area with the benefit of not only being close to many office buildings, but also near to Elliot's Beach.
Where do the rich live in Chennai? ›
Boat Club. Probably the poshest area in Chennai, Boat Club is home to the city's top businessmen, actors, politicians, and conglomerates. This includes the Industrialist Venu Srinivasan, Chairman of TVS Group, Shyam Kothari, the brother-in-law of Mukesh Ambani and more.
Which is the safest place in Chennai? ›
Which is the safest place in Chennai? If you are planning to buy or rent a property in Chennai and looking for safe places in Chennai then areas like KK Nagar, MMDA Colony, Ashok Nagar, and Kodambakkam are some of the safest and affordable areas to live.
Why is Chennai famous for? ›
Ancient temples, vibrant arts, natural wonders and a bustling culinary scene make Chennai, the capital of Tamil Nadu, one of the most popular tourist destinations in the southern fringes of the country. Located on the Coromandel Coast, this busy metropolis was formerly called Madras.
Which city in India has most nightclubs? ›
What is the most expensive night club? ›
Hakkasan – Las Vegas

The Hakkasan is most likely the most expensive nightclub in the world. A bottle of wine or whiskey here might easily cost $100,000, and it is situated in the MGM Grand Hotel. A-list celebrities and other well-known people regularly visit Hakkasan.
Can we sleep in Chennai airport lounge? ›
These can be accessed on an hourly basis at the Chennai airport in the domestic terminal, near baggage belt no 1. Transit passengers can have a pleasant short stay.
Alcohol prohibition in Tamil Nadu is governed by State Prohibition and Excise department as per Tamil Nadu Prohibition Act, 1937. TASMAC, state government owned company controls the wholesale and retail vending of alcoholic beverages in the State.
Which type of clothes people wear in Chennai? ›
Sari finds immense significance in the traditional clothing for women in Tamil Nadu. The popular Tamil poetry Cilappatikaram portrays females in a sari. Sari is a dress which women wear in offices, temples, parties and marriages. South Indian saris are famous across India for their intricate zari work.
What is Red Street in Chennai? ›
With no red light district, the city has shrouded the industry, which has continued to thrive for decades. While the police claim to have 'curbed' the sex work industry and people prefer to live in denial, there isn't a designated red light district in Chennai.
How can I meet Indian celebrities? ›
Who is the most famous person in Chennai? ›
Where do most Tamils live in USA? ›
Central New Jersey is home to the largest population concentration of Tamil Americans. Sizeable populations of Indian American Tamils have also settled in New York City, and New Jersey and New York house separate Tamil Sangams.
How much money do you need to live in Chennai? ›
Can people in Chennai speak English? ›
Tamil is the city's first language. English is spoken widely in South Chennai and Central Chennai, (Kanchipuram and Chennai districts) and is used almost exclusively in business, education and other white collar professions.
Who is the richest person in Chennai? ›
Which area is cheapest in Chennai? ›
Besant Nagar beach is the cleanest among the seven beaches in the city, according to the conservancy data compiled by the Greater Chennai Corporation.
Is Chennai safe for female at night? ›
Women say they are at a higher risk of getting molested in crowded spaces. 45 per cent experienced verbal harassment (comments, noises, cat-calling). 83.7 per cent physical (deliberate touching, leaning/rubbing against , cornering, groping, or pinching. 50.8 per cent faced visual abuse (looks or gestures).
Is Chennai safe for foreigners? ›
Is Chennai safe to visit? Yes, Chennai is safe to visit for everyone, irrespective of whether you are a backpacker or a solo female traveler. If you're a woman, make sure you take necessary precautions like you would in any other city you're traveling to. Carry a pepper spray or a swiss knife with you at all times.
What is best to buy in Chennai? ›
Which language is spoken in Chennai? ›
Tamil is the language spoken by majority of people in Tamil Nadu. The Law of Official Language passed on 27.12. 1956 and published Tamil Nadu Government Gazette on 23rd January 1957. Accordingly, in the state confirmed that Tamil is official language in Tamil Nadu.
Which city is best for singles in India? ›
Which club is most famous in India? ›
Mohun Bagan have won a whopping 16 Durand Cup titles, 14 Federation Cup titles and five I-League/NFL titles. They have won 35 major Indian trophies and over 250 trophies in total, making them the most successful club in Indian football history.
Which is the biggest nightclub in India? ›
What do I wear to a night club? ›
Pretty much anything you can wear with pants to a club, you can also wear with a skirt. Button-down shirts, tank tops, bodycon tops, midriff tops, you name it. Usually, for a clubbing outfit, you either want to go short or long, not in between. A long skirt can look glamorous, especially if it's slit.
What usually happens at night clubs? ›
A nightclub (music club, discothèque, disco club, or simply club) is an entertainment venue during nighttime comprising a dance floor, lightshow, and a stage for live music or a disc jockey (DJ) who plays recorded music. Nightclubs are smaller than live music venues like theaters and stadiums.
Thats perfectly normal. It depends on the club, a bit. Some clubs have an almost entirely under-25 crowd and it might be a bit weird to be the only 40-year-old there.
What is the biggest nightclub in America? ›
Do night clubs make you money? ›
Nightclubs are a profitable business. They can make anywhere from $1,500 to $50,000 in a night depending on the location, traffic, and capacity. The average nightclub generates around $25,000 and $30,000 a month in average revenue, but clubs in big metropolitan markets can earn much more.
Which country is famous for night club? ›
Greece, Hungary, Germany, Netherlands, Sweden, and Spain are the best countries to explore for all kinds of tourist activities including the nightlife. Where is the party capital of the world located? Ibiza in Spain is also called as the party capital of the world and offers an engrossing Spain nightlife experience.
How much Chennai airport waiting room charges? ›
A single occupancy room will cost a passenger Rs 2,000, excluding the Goods and Service Tax (GST) and the charge for a double room is Rs 2,500.
How many hours we can stay in airport lounge? ›
Maximum 3 hour stay. This lounge is only accessible for domestic passengers traveling within India.
How can I spend night at Chennai airport? ›
Inside the airport

Sleepzo – 4 sleep capsules are available in the Arrivals Hall (Belt 1) of the Domestic Terminal. The capsules come equipped with reading lights, charging station, USB charger, luggage storage. Each pod can accommodate 1 adult and 1 child. Hourly time slots are available.
Which drink is famous in Chennai? ›
Jigarthanda At Murugan Idli

Made of milk, almonds, ice cream, and a few other accouterments, Jigarthanda is a thick and filling drink served to you chilled.
Can you smoke in public in Chennai? ›
Prohibition of smoking and spitting in place of public work or use.- No person shall smoke or spit in any place of public work or use. to the provisions of the Motor Vehicles Act, 1988 ( Central Act 59 of 1988). No person shall smoke or spit in any public service vehicle.
Can I drink tap water in Chennai? ›
We do not recommend ever drinking tap water in India, as it's just not worth the risk (or the stomach cramps). India is notorious among travellers for sickness – we've all heard horror stories about Delhi belly – and waterborne diseases are common due to bacterial contamination in public water, including E.
In ALL of India you are just fine in western clothes – as long as you cover up in more conservative areas – t-shirts/shirts and jeans are always fine. The main reason to buy & wear Indian clothes is because a) they're beautiful and b) they can help with staying cool in the heat.
How do female tourists dress in India? ›
Cover Yourself

Both men and women travelers should have pants and avoid tank tops as clothes to wear in India. In India, attire for women (if you really want to look like a local) includes long skirts that go down to the ankle instead of pants. While T-shirts are acceptable, always err on the side of modesty.
Is Chennai good for shopping? ›
In fact, one thinks that shopping should be regarded as a prime component of tourism since Chennai is known for its popular malls, markets and other street-side thoroughfares that attract people in droves.
Can I stay with my girlfriend in hotel Chennai? ›
Can unmarried couples stay in hotels in India? Yes. No law in the country denies an unmarried couple a stay in a hotel. However, checking-in a couple is at the discretion of the hotel owners / managers.
Which city has best nightlife in India? ›
Do you get alcohol in Chennai? ›
Alcohol prohibition in Tamil Nadu is governed by State Prohibition and Excise department as per Tamil Nadu Prohibition Act, 1937. TASMAC, state government owned company controls the wholesale and retail vending of alcoholic beverages in the State.
Why are some hotels adults only? ›
Some people prefer to spend their vacation days without children, in a quiet environment and as relaxed as possible. In this type of environment, guests can meet other people, make new friends and enjoy adult company. The "adults only" hotels are ideal for romantic getaways for couples.
Why do some hotels not allow unmarried couples? ›
Why would hotels do that? Hotels deny rooms to unmarried couples because of the fear of being judged and worry about the reputation of the hotel. The police many a time are hand in gloves with the hotel owners and arrest these couples, who are enjoying their private moments behind the closed walls of a hotel room.
Can I book room for my self and take my gf to the hotel room in India? ›
1. No law requires you to be married to take a room on rent. 2. No law requires you to have plan of marriage to rent a room.
Is it legal to take a room with your girlfriend in India? ›
When you rent an apartment as an unmarried couple, just keep in mind that the agreement is on both your names. There is no law that does not allow unmarried couples to take up a place at all.
- There is no law that prohibits unmarried major couples from staying together in hotel room , and Choosing to stay together is a personal choice and falls under freedom of movement, which cannot be restricted, - Further as per Supreme Court, relationship is neither a crime and nor a sin .
Where do lovers in Chennai find privacy? ›
Which city has best hookup culture in India? ›
Mumbai is also India's most progressive city making it a great place to meet someone who will not shy away from sex once a common interest is discovered. ALSO SEE REVEALED!
Is partying legal in India? ›
A rave may be legal or not depending upon where the event is held. Partying all night is not illegal, but activities associated with raves may be.